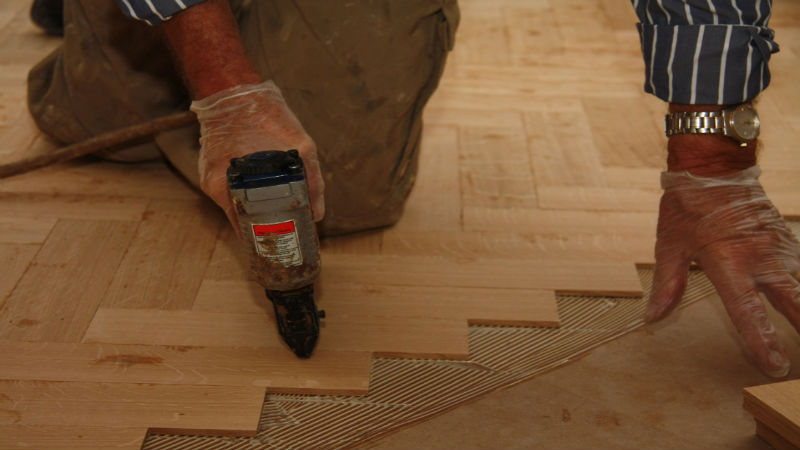 Hardwood floors have become tremendously popular in the past few years. Many homeowners have moved away from tiled and marbled flooring, and instead opted for hardwood. Hardwood flooring is made of harvested trees. The prices vary depending upon how exotic the tree was. If you choose more exotic options, you will obviously have to pay a much greater amount. On average, hardwood flooring is much more expensive to buy and install.
There are several companies that offer authentic hardwood floors in Manhattan. You can visit the company's showroom in order to see the different patterns and hardwood finishes available. You can then arrange an appointment with the company. It will send someone to visit your house and take measurements of all the rooms where you want these floors. Hardwood flooring is generally sold off on a "per square foot" basis. The company will calculate the size of each room and give you a fixed price quote for the installation. Here are just some of the reasons why these floors have become so popular.
They Look Gorgeous
Hardwood floors can significantly increase the value of your property. They look really good and can complement the décor of virtually any room. Hardwood flooring generally looks very exotic, and the rooms look really clean and tidy. These floors are also very easy to clean. After installation is complete, the company will apply a sealant to prevent scratching or staining.
Easy to Repair
One of the biggest concerns that most people have regarding wooden flooring is that it is susceptible to breaking in case you drop a heavy load. However, hardwood floors are relatively easy to repair. They can be sanded and refinished, thus making them look as good as new.
At New York Wood Flooring, we provide quality hardwood flooring and related services in Manhattan, as well as a wide selection of the best wood flooring solutions in the area. Our company is family owned and operated, so you can trust us for all of your wood flooring needs in and out of the city.